WE OFFER PAYMENT PLANS
Deposit Now, Balance due 30-90 days before Departure
OVER 55 YEARS IN THE TRAVEL BUSINESS
EXPERT ADVICE Since 1964. In St Clair Shores. 1/4 mile from I-94.
WE SPECIALIZE IN GROUP TRAVEL
Girlfriend Getaways, Family Vacays, Group discounts, Land-Cruises
WE SELL LAND AND CRUISE VACATIONS
Las Vegas to River Cruises. Caribbean-Mexico-Hawaii Specialists
QUOTES ARE FREE
We quote over the phone or email. No charge.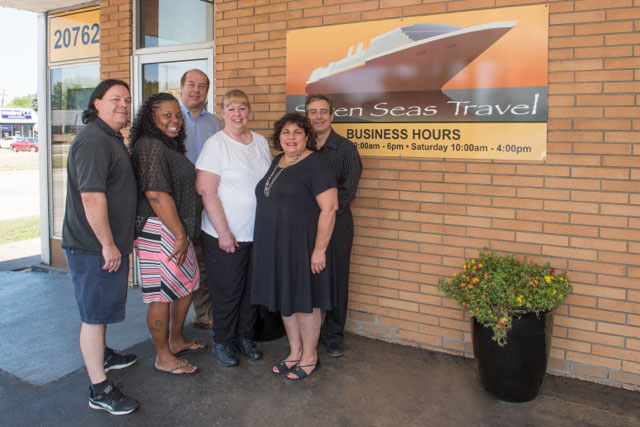 Travel with
CONFIDENCE
Live Answering 24X7, 365 days/year
GROUP Cruise Specialists: We handle flyer creation, payments, cabin berthings, hotels, transfers, air.
14000 + Customers Trust Seven Seas Travel for Their Vacation Needs. Now on Harper Ave-9 Mile Rd, St Clair Shores, MI